Opportunities at
Healthcare Homes
Search and apply for our current vacancies across the South and East of England.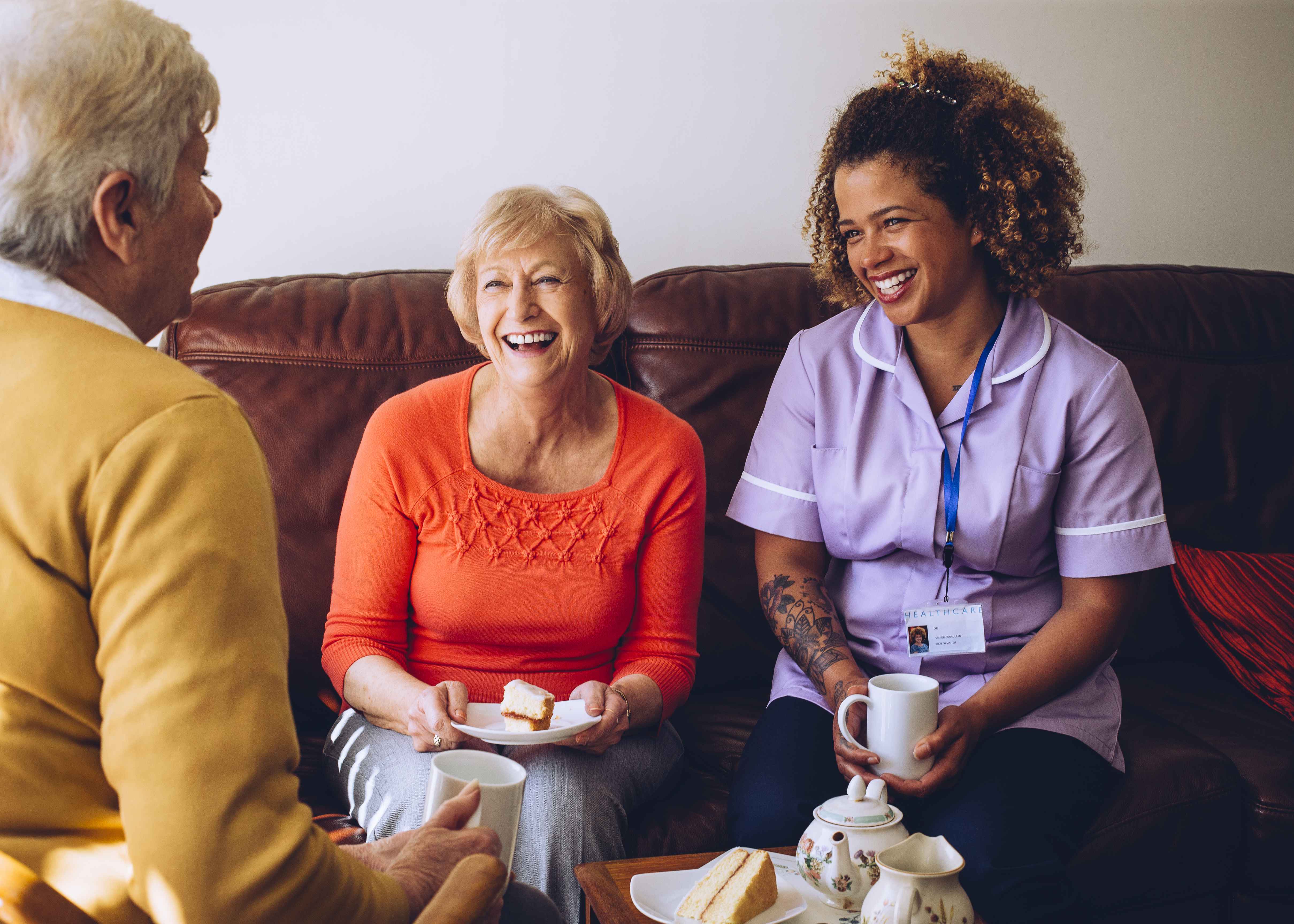 Lisa McDonald
Meet Lisa McDonald, Branch Manager for Manorcourt Homecare's Hornchurch branch. Lisa initially joined Manorcourt Homecare in Thurrock as their live-in care manager and thrived in the role for over two years. Lisa was later asked by her Regional Director and Founder and Operations Director Janice King, to migrate the live-in care services over to Manorcourt's Hornchurch branch, where Lisa then moved into her current role as branch manager. Lisa has been Branch Manager for over 6 years, and now oversees the running of all home care services provided out of her branch. Lisa says her current role has been her greatest learning experience, helped by the training and development opportunities on offer at Healthcare Homes. Lisa maintains "it is the ongoing training offered, along with the consistent support from my seniors that has allowed me to progress to where I am now, and this has made me stay put for 8+ years!". Lisa promotes the supportive, family-feel experienced at Healthcare Homes, whilst her confidence continues to grow knowing she can always seek the support of colleagues both in her immediate team, and higher up in the business. Lisa says "There are always opportunities to develop your career at Healthcare Homes, and you are encouraged to move at a pace that suits you, so you never feel out of your depth".
Karen Exley
Meet Karen, Branch Manager for Thurrock at Manorcourt Homecare. Karen started her career with Manorcourt as a Carer in 2008. Karen is in no doubt that it was Manorcourt's "in-depth induction training" that enabled her to quickly build her confidence and settle into her role. Karen soon progressed to Senior Carer gaining in confidence and developing her skillset. In her new role Karen was entrusted with supporting and developing the carers in her team, arranging paperwork for the reviewing officers, and completing assessments. Through the consistent support of her colleagues and the ongoing training offered to her, Karen became Team Leader which has been her career highlight to date. During her time as a Team Leader, the clinical and leadership training Karen undertook allowed her to take on additional deputy branch management duties, which eventually enabled her to take up her current role as Branch Manager. Karen continues to be motivated by the spirit of team she supports day-to-day. She says, "We all motivate each other to ensure our clients are getting the very best service from us", and it's this teamwork and family-feel that Karen hopes will lead the branch to achieve an Outstanding CQC inspection in the near future – a goal that the whole team is working towards and she feels "they thoroughly deserve".
Heather Howard
Meet Heather, Care Assistant at Home Meadow care home in Toft – part of Healthcare Homes Group. Heather started her career at Healthcare Homes in 2021 and in a short space of time, has already excelled in her learning and development as Care Assistant. Heather joined Home Meadow and immediately felt at home. She maintains "the atmosphere at Home Meadow is so homely and supportive". With the support of her close-knit team, Heather has been able to develop at her own pace, and her confidence in the care she delivers has grown significantly since joining the team.
When she came into her new role at Healthcare Homes, Heather said "The care needs of some of our residents were complex, which challenged me more than my previous care roles.". But, with Healthcare Homes' varied, in-depth training programs and encouraging atmosphere, Heather's confidence grew. Heather enrolled in our Dementia training course, as well as undertaking Dementia Champion training and Dementia Interpreter Project training. Heather says, "When it comes to learning, I'm like a sponge, and it helps that I'm extremely passionate about what I do". With the support of her team, she has recently been accepted as a Dementia Ambassador for Dementia Ambassador's UK. Heather plans to gain further clinical training via Healthcare Homes' extensive learning and development opportunities.
Mike Paris
Meet Mike Paris, National Operations Manager for Healthcare Homes. Mike joined Healthcare Homes Group in 2017 as Home Manager for Mill Lane Care Home in Felixstowe and later moved to Handford House Care Home in Ipswich.
With his nursing and care background and a determination to broaden his management skills, Mike has progressed significantly in his career at Healthcare Homes Group. Closely supported by his Regional Director Katherine, Mike has followed a series of clinical and management courses and successfully completed his Leadership in Health and Social Care Diploma. This helped him progress to the National Operations Manager role he currently holds.
During his three-years managing of Handford House, Healthcare Homes' multifaceted learning approach enabled Mike to develop his staff training and management skills, understanding of health and safety procedure, personal leadership skills, and community engagement skills. Combined with his own dedication to the role and the energy and commitment of his team, Mike was able to lead Handford House to a 'Good' CQC rating. Mike maintains that his training and care home management experience enables him to be the best National Operations Manager he can be.
Chrissy Thompson
Meet Chrissy, Deputy Manager at The Gables care home in Great Yarmouth – part of Healthcare Homes. Chrissy has been part of the Healthcare Homes team for 20 years now, growing her confidence and developing her knowledge of care enormously.
Starting at The Gables as a Kitchen Assistant, and shortly moving to a domestic role, Chrissy undertook her NVQ in housekeeping; growing her skillset and ability to undertake more complex tasks within the home. Whilst working throughout the home, Chrissy's relationships with the residents naturally began to flourish, and she developed a particularly close relationship with one resident who was blind. Over time, this resident began to depend more and more on Chrissy for her close support and attention, and it was this that prompted Chrissy to approach her manager about starting her career in care at Healthcare Homes.
With the invaluable support of her seniors and the home's nursing team, Chrissy started as a Care Assistant, progressing to a Senior Carer; a position she held for just over six years. Chrissy comments "With little direct care experience, it was daunting for me, and I didn't have a lot of confidence, but with the in-depth training and assistance from the team, my confidence grew hugely". During her time as Senior Carer, Chrissy undertook her NVQ in Health and Social Care, advanced training in medication management, has attended specialist skincare workshops and has worked alongside nurses in her team to build her clinical knowledge.
Chrissy has recently been promoted to Deputy Home Manager at The Gables, and continues to guide each and every member of her team, ensuring they are consistently supported and always have the opportunity to learn more. Chrissy maintains "it's always important to look out for how we can improve things in the home, and I hope the knowledge I've gained in the different roles I've held will help my team in their progression. At the end of the day, I'm happy that the knowledge I've gained during the 20 years I've been here means each resident, their families, and my staff feel entirely supported to live a fulfilled life".