Opportunities at
Healthcare Homes
Search and apply for our current vacancies across the South and East of England.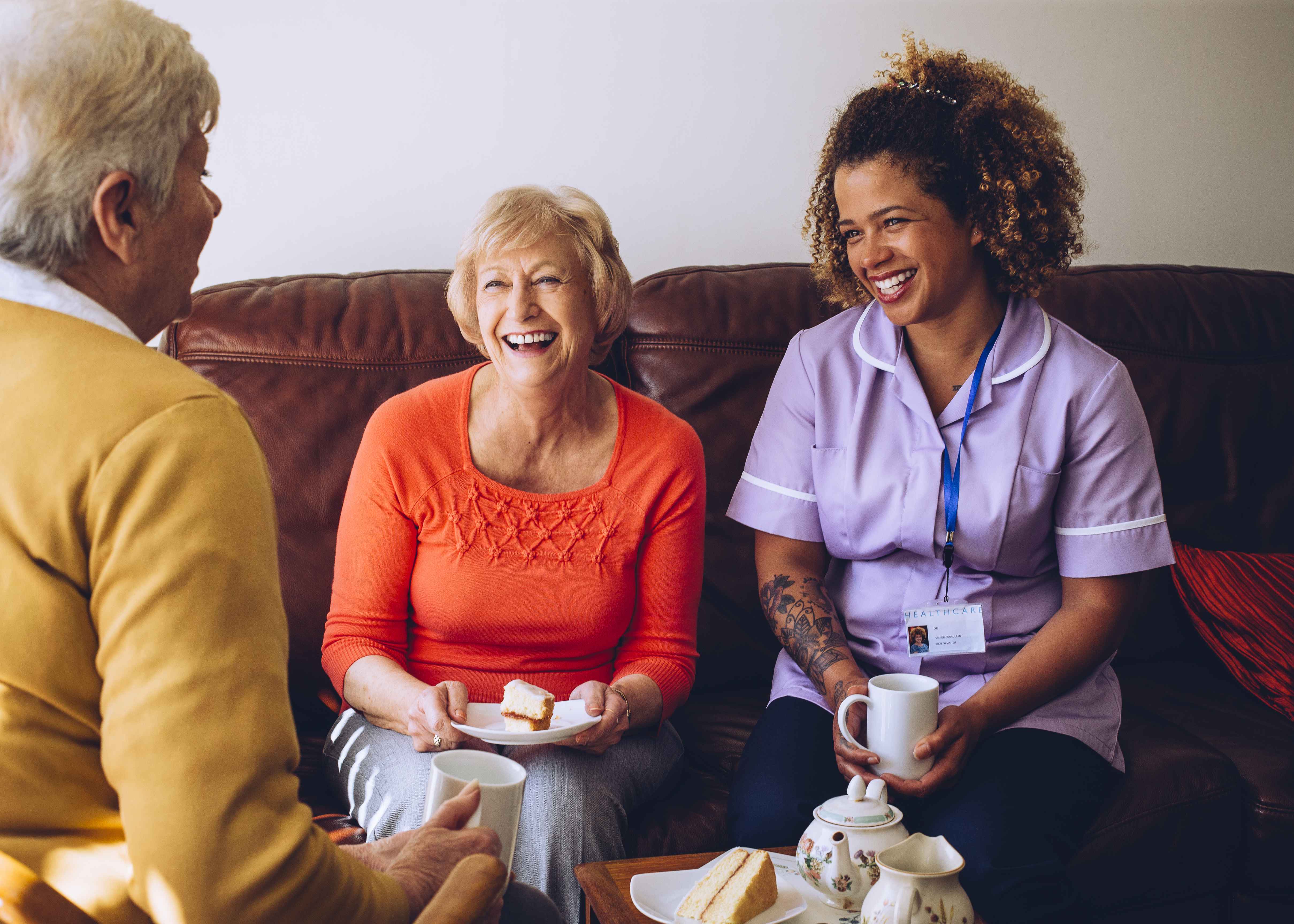 Care Co-Ordinator
Salary & Benefits
Annual salary of £22k PLUS up to £5k p.a for on call service cover
Care Coordinator (full-time) - Clacton branch
Annual pay £22,000 to £26,000
The Care Co-ordinator will ensure that service users receive their arranged visits at a time that is appropriate to the individual wherever practical. To manage care/support workers in their daily activities to ensure a consistent quality of service. To manage customer compliance to ensure a safe and up to date practice. To represent and promote the company's private client services.
The role will include regular cover for our on call service.and attending care calls as and when required.
Main Tasks and Responsibilities:
Ensure that visits are allocated appropriately to care workers in keeping with their training and experience, ensure cancelled visits are re-scheduled.
Provide regular reports to Branch Manager on daily activities.
Take part in daily briefing sessions and team meetings.
Actively encourage, promote and monitor Manorcourt Homecare's CQC and the local authorities good practice at all times.
Ensure that care workers are provided with all relevant information, enabling them to support the service user appropriately.
Liaise with service users and/or their families, social services and other professionals to ensure the appropriate service and legal requirements are met at all times.
Ensure the diary service logs all conversations and/or relevant information regarding the service user or care worker.
Advise service users of any alterations to their visits.
Ensure rotas are shared between all members of the team.
Throughout all coordinating processes, continuity, timely visits and informing the service users of any changing situation must be a priority.
Ensure all incidents/accidents are documented including any necessary action. It is the responsibility of all staff to ensure incident/accident forms are recorded appropriately.
Re-organise and re-assign care workers rotas following sickness notification.
Any shortfalls or increases in care packages are reflected and any variations are verified.
Other Responsibilities:
To be an integral part of the on-call rota.
To assist and provide additional support to the local office as and when required including covering care calls outside of office hours and in emergencies.
General Duties:
Telephone calls must be answered and dealt with promptly, politely and courteously (ideally within 2 ring cycles).
Telephone calls are to be directed to the appropriate person/department, messages taken and passed on in a timely manner.
Treat all members of staff and service users equally and respectfully, in line with equal opportunities.
Record all complaints at all levels, without bias, professionally and fairly.
Support other departments as and when required. It is vital that you work as part of a team
Daily Duties:
Respect the confidentiality of information in line with the requirements of the Data Protection Act at all times.
Ensure the dignity and respect of every service user is maintained at all times.
Travel as required within the area and other areas within the company for business and training.
Adhere to the Company's policies and procedures at all times.
This list is not exhaustive and you may need to carry out other duties within the remit of the role.
Health and Safety:
Co-operate with the employer to ensure compliance with health and safety legislation and the health and safety policies and procedures, not intentionally or recklessly interfere with, or misuse, anything provided in the interests of health, safety or welfare, in pursuance of the relevant statutory provisions.
Person Specification - Knowledge and Experience:
Understand service provision in the care profession.
Experience working within the homecare industry is desirable.
Previous administrative experience is essential.
Care/support worker and service user matching rota production.
Excellent working knowledge of IT systems.
Report preparation.
Understanding of private funding and package set up outside of local authority commissioning.
Skills and Abilities:
Develop good and effective relationships with all aspects of the business, internally and externally.
Business orientated, possess the ability to achieve results
Demonstrate an ability to ensure confidentiality.
Good planning and organisational skills.
Strong written and oral communication skills, pay attention to detail.
Self-motivated
Ability to problem solve
Flexible approach to work, display a pro-active approach and be a team player
Excellent attendance and time keeping record.
General educational qualifications and minimum of GCSE passes
Full driving licence and access to a vehicle is essential